Below are the main industries we serve.  We're always expanding our offerings, so if you're not involved in one of the fields below, give us a call and we'll be happy to discuss your needs with you.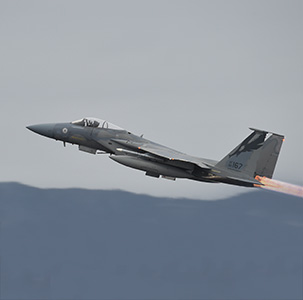 At 50,000 feet or higher, component failure is catastrophic. The world saw what a failed O-Ring could do to the space shuttle Challenger when two O-Rings froze and failed in 1986.  This is why we take our jobs so seriously.  Since 1947 we've been supplying the aerospace industry with high end rubber and plastic products which can withstand the harsh environment which different aircraft is often subjected to.  From NASA to various commercial aircraft manufacturers, if it flies, our parts are most likely used.  Boeing, Sikorsky Helicopters, the United States Air Force, NASA, and countless others rely on a C.E.Conover O-Ring or other part in their machinery. C.E. Conover is an authorized distributor for Fluorocarbon spring energized seals Let us help you increase the reliability of your aircraft.  Contact us today to see what we can do for you.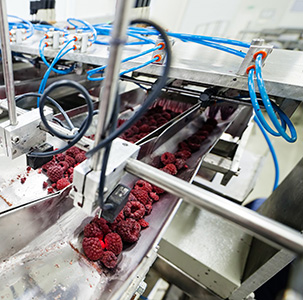 The food processing industry has strict regulations regarding any product which comes in contact with food.  Conover carries a complete line of FDA approved seals, connectors, and tubing to meet all your needs in the processing line.  The high quality of our components also keeps maintenance and downtime to a minimum, reducing seal failures and leakage dramatically. If you're in the dairy industry, check out our DairyFlow line of tubing designed specifically for milk products.  C.E. Conover is an authorized distributor for Rubber Fab Technologies. Contact us today and see what C.E.Conover can do for your food processing plant.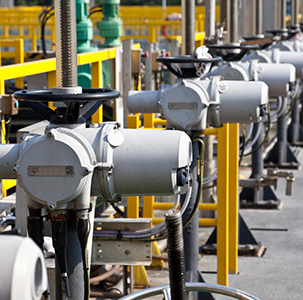 The harsh chemicals and processes involved in wastewater treatment and purification, as well as the hazardous nature of the substances involved, make high quality sealing and filtration a necessity.  C.E. Conover has developed custom compounds as well as proprietary products to help meet the needs of the chlorination and filtration industries. We currently service the three largest gas chlorination companies in the continental United States.  Some of the more common applications for our products here include water treatment, waste water, purification systems, and other commercial and industrial applications utilizing chlorine gas.

Much like the food processing industry, the pharmaceutical industry has much higher standards than any other.  This is why many pharmaceutical manufacturing plants rely on C.E. Conover in their production lines.  The Pharm-a-Line co-extruded tubing products we sell offer a high resistance to chemical attack and are used in pharmaceutical applications as well as other chemical environments such as printing and water treatment.  You can find out about them here.  We've also partnered with several of our customers to formulate proprietary FDA and USP Class V1 compounds for both the pharmaceutical and food processing industries. Due to privacy restrictions, we can't mention many of our clients by name, but national breweries, large food processing plants, and some of the top medical instrumentation manufacturers are among our clients.  Our line of pharmaceutical grade silicone tubing is widely used in the life sciences field where precision dosing and high reliability are reqired.  Check it out here.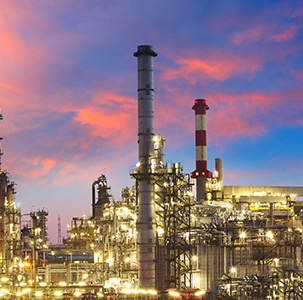 We've been involved in the petroleum and chemical industry for years and have come to be known as the trusted source for gaskets and O-rings in the petrochemical field.   Many of our elastomer compounds were developed in response to the need for high resistance to corrosion, long-lasting reliability, and minimal failure rate. Based on C.E. Conover's reputation for innovation and reliability, many of the largest chemical and petroleum manufactures rely on C.E. Conover to solve their most challenging sealing requirements.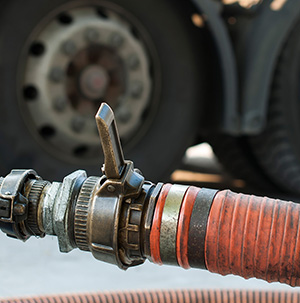 Moving hazardous materials from factory to end user often requires over-the-road solutions which in turn require reliable containment.  Every point a product passes through a hose, a connector, or a valve requires a secure seal which maintains integrity in extreme environments with both chemical and climate variations. C.E.Conover has those solutions, whether it's a milk truck or an oil tanker or even a railroad application.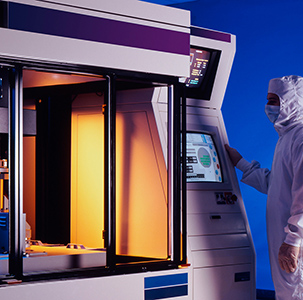 Products capable of withstanding caustic chemicals used in wet bench processing and etching wafer boards require unique compounds, and the experience that C.E.Conover brings to the table is an invaluable asset to any semiconductor manufacturer.  System integrity, ease of use and reduced downtime are only a few of the benefits of working with C.E.Conover.