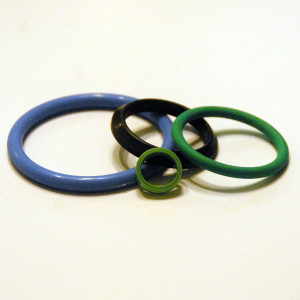 The O-Ring was patented by Niels A. Christensen in 1939, and by 1947 C.E. Conover was providing these improved seals to the aircraft industry. This marked the beginning of Conover's half century in aerospace. We are especially proud that some of the great Aerospace companies with whom we did business in 1947, such as Grumman, Sikorsky, Hamilton-Standard, and others still come to us today for the finest in sealing systems.
Of course, there have been a lot of changes since those early days. In his book "O" Rings Make History, Bob Allen remembers when Charlie Conover was a one man operation: "In the beginning, he traveled out of his apartment in East Orange, N.J. Sometimes he slept in his car." By 1949 when Pierce Edwards joined Charlie, his "desk" was the pullout tray on Charlie's desk, and his chair was an overturned wastebasket. The corporate offices may not have been exactly first class, but the engineering and seal knowledge certainly were.
In the early 50's, Charlie was one of the first to utilize PTFE spiral backup rings to replace the leather then in use, offering PTFE products well before the adoption of Military standards for spiral backups in 1953.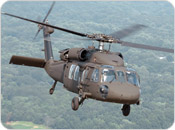 Throughout the fifties, C.E. Conover & Co., now incorporated as a distributor, continued to provide seals to the aerospace industry. It was an exciting time, as the jet age matured and grew, and our company matured with it, providing seals for aircraft such as the Republic F84, the Boeing 707 and the Sikorsky S56.
In the sixties, Conover began it's first manufacturing operations, introducing the REVONOC® line of seals, including the innovative CON-O-HEX® seals, utilizing a hexagonal cross section elastomer fitted to a REVONOC® cap as the sealing surface. In order to provide the engineering, compounding, and quality control required for these sealing systems, Conover acquired the Reliable Rubber Products company. With this addition, the company was able to assure the quality of both the elastomeric elements and the plastic elements of its seals. In this era, we provided seals for projects such as the Lockheed C130, the Bell "Huey", the Boeing 747, the Republic F105, and the Polaris. A highlight of this period was our work on seals for the Grumman Lunar Excursionary Module. When this vehicle touched down, Conover had provided "The first O-Rings on the moon".
The seventies and eighties saw an expansion of manufacturing operations at Conover, and a continued involvement in Aerospace projects with work on such current production projects as Sikorsky's CH53, S60 (Blackhawk), and commercial S76, Grumman's F14, McDonnel Douglas' F18, Trident submarines, Poseidon Missiles, General Dynamics' F16, and British Aerospace's BAE146. When Charlie Conover retired in 1983, he could be proud of his company's contribution and continuing commitment to the Aerospace and National defense industries.
Today, that commitment continues, and the first priority at Conover continues to be "Zero leakage" seals for critical Aerospace and military applications.