Our Affiliates
In addition to our manufacturing and distributing our own products, we have partnered with, and are authorized distributors for the following companies.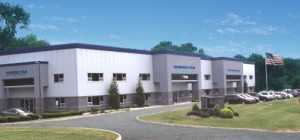 Rubber Fab Technologies Group was founded in 1995 by Robert DuPont, Sr. and Patrick Parisi (former owners of Sani-Tech®) in a farm house in Andover, NJ and the hose shop was in a barn on the property. Their first product that went to market was the Smart Gasket® and the business has been growing ever since! They manufacture, market, and sell specialized trademarked products such as Tuf-Steel®, Tuf-Flex®, Torque-Rite®, Smart Gasket®, Detectomer®, ADI Free®, Smart Clamp™, and Smart Port™. Rubber Fab provides state of the art technology for the Biopharmaceutical, Food & Beverage, Dairy, and Industrial industries.

Fluorocarbon Company LTD.

Fluorocarbon is one of the UK's largest fluoropolymer processors, operating from 5 manufacturing sites: 4 in the UK and 1 in Europe, sales offices in Europe and the USA and partners globally, they aim to offer their customers high quality, cost effective solutions, from material selection and product design to manufacturing and distribution.